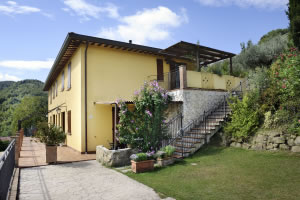 The Country House Il Sambro owes its name to the nearby creek.
This creek is under natural protection because it had already been mentioned on ancient maps of this area and its pristine appearance has since then been unchanged.
IYou can enjoy the beautiful surroundings: the green forests, the clean and scented air, the sounds of wildlife are only the frame of this enchanted landscape.
Being close to very important tourist attractions and located in an area of excellent food and wine makes Il Sambro a perfect place for culture lovers and those who want to enjoy tranquillity and genuine food.
Il Sambro makes an art of hospitality.